COLOMBIAN NICO BAPTISTE MADE HIS DEBUT IN THE EUROPEAN REGIONAL FORMULA 3
After the culmination of the first round of the championship, the national driver positioned himself in box 19 of 37 and continues the preparation for the second round of the European Regional Formula 3, which will take place in Imola, Italy, on 7 and May 8 next.
This weekend Nico Baptiste made his debut in the European Regional Formula 3, competing at the Monza National Autodrome, Italy, as a member of the FA Racing - Drivers' School team led by the Spanish Fernando Alonso.
Nico Baptiste, who started in 22nd place on the grid, had a debut marked by demands of various kinds, which led him to work hard during the competition, to gain 6 positions and obtain 16th place in the race on Saturday 23rd april. In the race on Sunday, April 24, Nico starts in position 30, and when he had already recovered 8 positions, a yellow flag, communication problems and the deterioration of the tires due to having touched the gravel, place him at the end of the competition in position 29.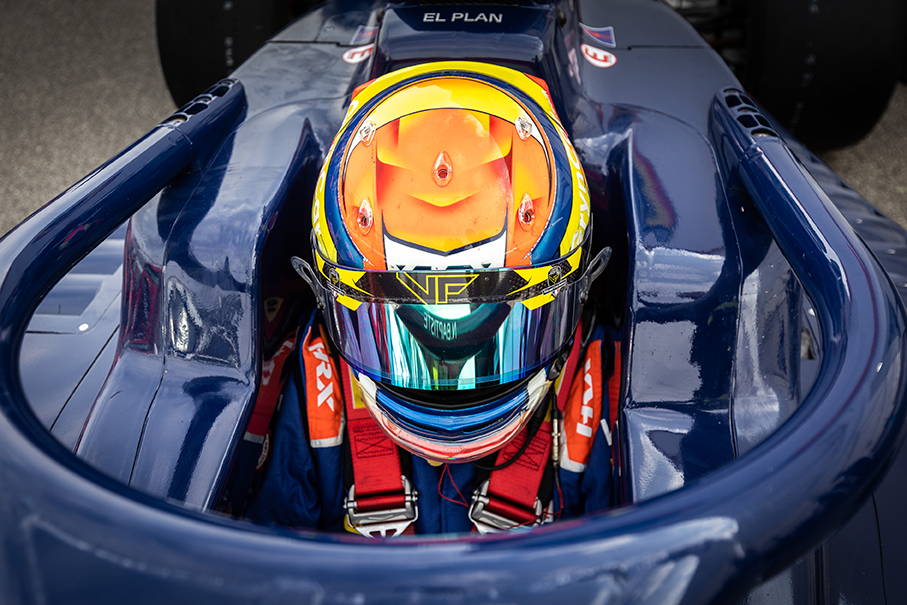 After this first valid, which placed the Colombian in 19th place out of 37 in the general classification of the championship, Nico Baptiste resumes his preparation for the second valid, which will take place in two weeks at the Imola track in Italy. In this regard, Nico noted: "The experience of the weekend on the Monza track leaves me with great lessons. During the race, I got used to driving the car and working with the team. There are many aspects that we must continue working on and improving, to leave the name of Colombia high. I take this opportunity to thank those who have accompanied me in this process. This is just the beginning of many races to come. See you in Imola."