Colombian pilot Nico Baptiste New ambassador of the Real Madrid Foundation
The alliance will help in the sustainability of social sports schools in Colombia and will publicize Baptiste's work in the European Regional Formula 3.
Madrid. June 23, 2022- Iker Casillas, deputy to the entity's general manager, received Nico Baptiste, a professional European Regional Formula 3 driver, at Real Madrid City to present the alliance that will promote the sustainability of the association's socio-sports projects. RM Foundation in Colombia. The image of the Real Madrid Foundation will be touring the Formula Regional European Championship for three seasons in the car of the Colombian driver, which will also publicize the social work among a younger and more cosmopolitan public.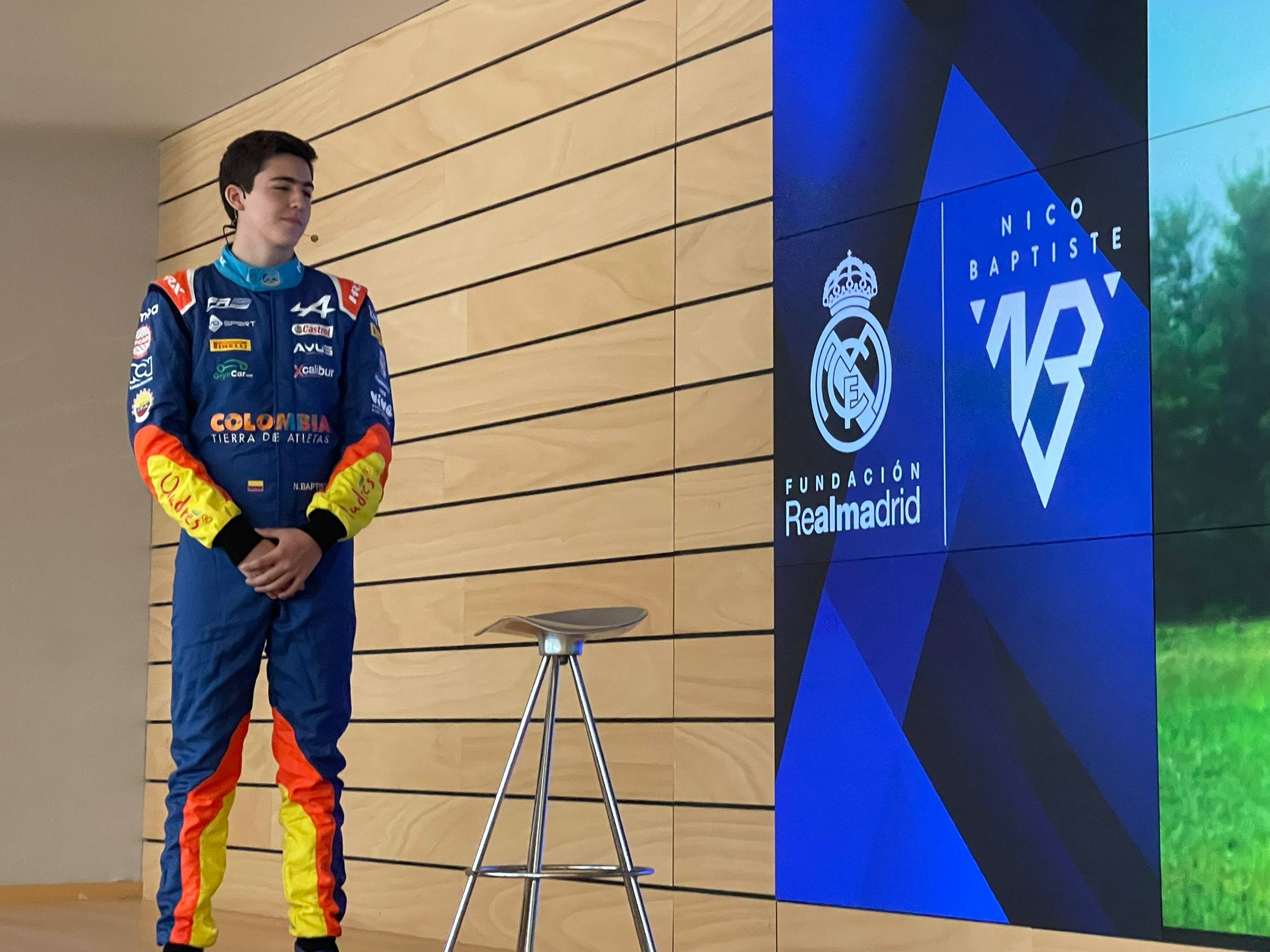 Casillas, who received a helmet from the rider signed with the Foundation's logo, thanked Nico Baptiste for this partnership and said: "It's great to know that we have friends and fans who transfer the value of self-improvement so typical of Madridistas to other sports. and lands. From the Foundation we are going to follow all your careers and support you from the networks because we have great hope that you will reach the top".
For his part, Baptiste was excited to meet his idol, explaining that he was an example because "I got into the world of sports because I wanted to be a goalkeeper like Iker. In the end I decided on motorsport, but I acquired the disciplines of the sport for him. I am delighted to be able to transmit the values ​​of Real Madrid on the circuits".
In Colombia, the Real Madrid Foundation serves more than 4,000 boys, girls and young people through 16 socio-sports projects, using a unique methodology for teaching values ​​through sport, football and basketball. Its presence began in 2008 in collaboration with the Revel Foundation, and was expanded in 2012 with the Concívica Foundation and in 2021 with the Ministers of the Sick-Religious Camilos Community.